JManimas Website Graphic and Copyright Information Page
When John Manimas is informed that copyright is claimed and supported by reasonable documentation for a particular image or picture or photo graphic, use of that image or picture will be continued only with the permission of the copyright owner.
In the case of permission being granted, John Manimas will cite the copyright information here on this copyright information page, together with any other pertinent history and information about the graphic.
In the case where permission is not granted, the use of that particular image, picture or photo graphic will be discontinued.
1) John Manimas produced the setting, contents and photographic image of the loaves and fishes in 2008, and this is a trademark type of image representing the primacy of stewardship: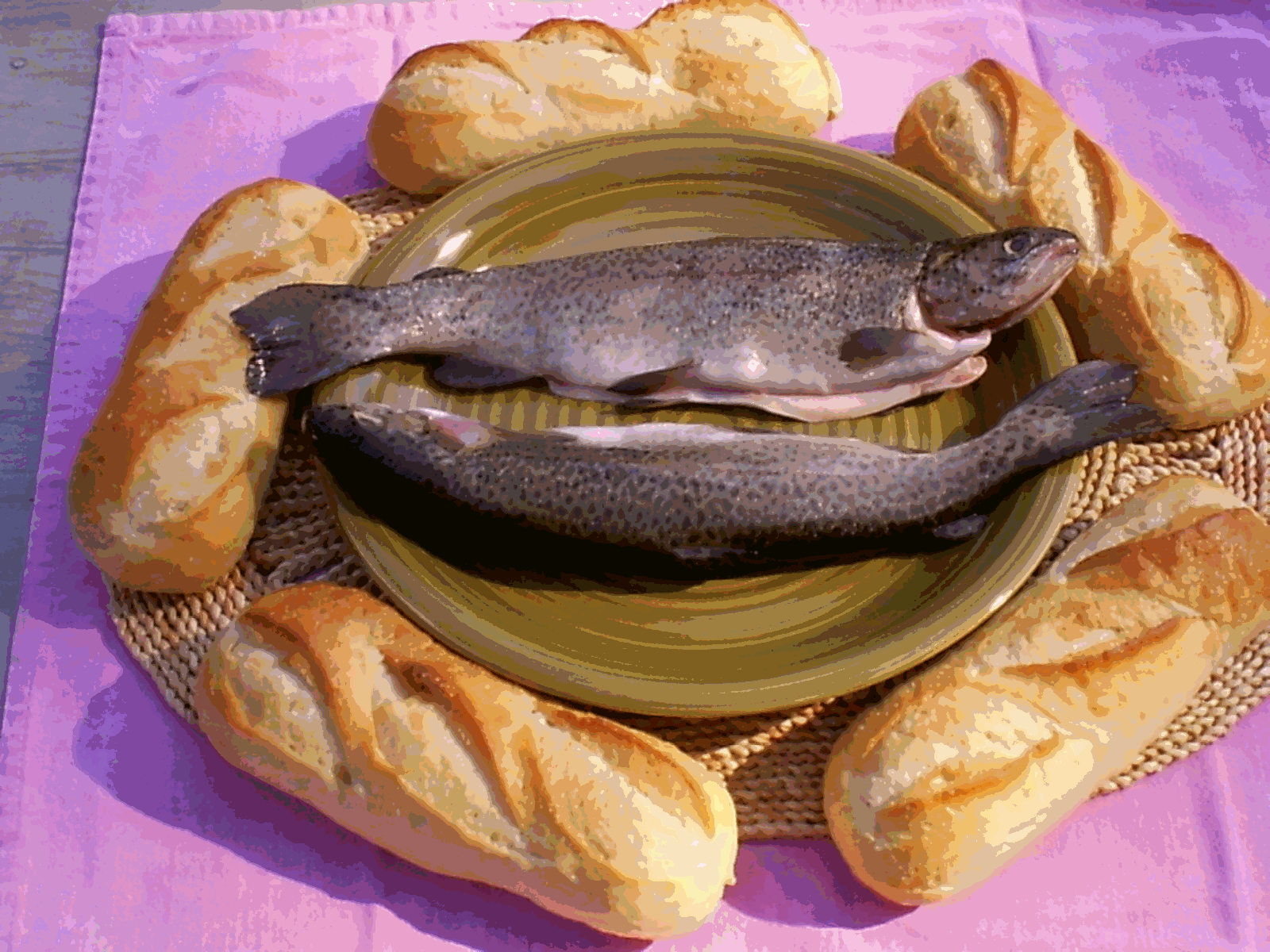 Copyright 2008, John Manimas Medeiros
Link back to: (Welcome) page, or JMM Six at (Case APW) page.